Our Origins
From a small firm...to a world leading group

1954 Harry Lundvall starts manufacturing display equipment for shops in a small basement room in his apartment building in Borlänge, Sweden. He had been working as a travelling sales person in the meat business and had noticed a demand for both improved product presentation and clear display of pricing in the shops of the time.

In 1969 Harry's son Åke Westberg took over the business, which was at the time turning over about two million SEK and had five employees.

In 1975 Åke Westberg obtained a patent for the shelf edge strip that he had developed. The HL Datastrip is the product for which HL Display is still best known, and it remains an important part of the product range. The patent was the breakthrough for HL Display. The largest Swedish retail chains recognized the benefits of Åke's solution, and they soon became major customers.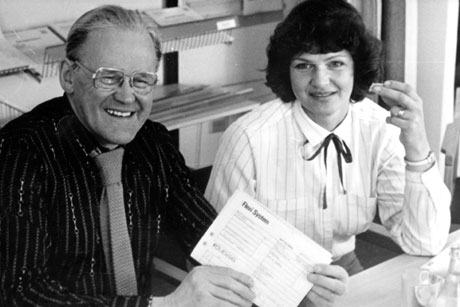 Åke Westberg and Lis Remius

In 1977 Åke Westberg's daughter Lis Remius and her husband Anders Remius started a sales company that mainly sold products from HL Display's product range.

In 1986 Lis and Anders Remius bought HL Display from the investment company Parcon, which had acquired the company from Åke Westberg in 1982. They recognized a potential in HL Display that they wanted to develop themselves, including the establishment of wholly owned subsidiaries on export markets.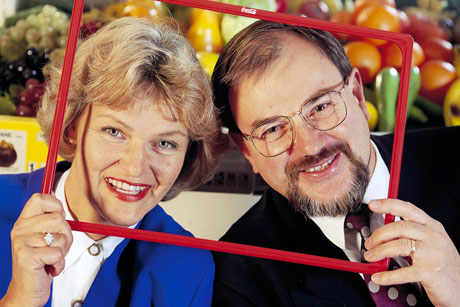 Lis and Anders Remius

International expansion began in 1987.

At the 2006 Annual General Meeting Anders Remius was succeeded by Gérard Dubuy as CEO of HL Display. Anders Remius' commitment to the company continues, now as the Chairman of the Board.

In June 2010, Ratos - who previously owned 29 percent of the shares - acquired the Remius' family shares. Ratos issued a public offer of 49 SEK per share to the remaining shareholders.

Even though the company no longer belongs to the founder's family, all employees share the values which have built its success.